Triterras Announces the Appointment of Vinay Kapoor to Executive Vice President
Accomplished senior executive will advance the digital trade and supply chain finance provider in its endeavor to meet the growing demand for financial and business services in the Middle East
DUBAI, United Arab Emirates, Oct. 02, 2023 (GLOBE NEWSWIRE) -- Triterras, Inc. ("Triterras" or the "Company,") a leading fintech company focused on trade and trade finance, today announced the appointment of Vinay Kapoor to the role of Executive Vice President. Mr. Kapoor joins the C-suite to lead the Company's global corporate development efforts.

Mr. Kapoor will directly oversee several strategic initiatives for Triterras. He will be in pursuit of external collaborations and other expansion efforts that will continue to advance cross-border trade opportunities. Mr. Kapoor will also have global oversight over potential opportunities that will expand the Company's presence into new business areas that reach into and out of emerging markets.
Prior to joining Triterras, Mr. Kapoor held roles as Managing Director at Bank of Singapore, Managing Director at Citigroup, and Senior Vice President at Merrill Lynch. Mr. Kapoor was also a Board level Advisor for one of the largest Canadian alternative Asset Management firms, as well as Vice Chairman for a NASDAQ-listed entity.
Organizations under Mr. Kapoor's administration have been awarded for outstanding achievement as top-performing overseas subsidiaries. From early level startups to the most successful subsidiaries on a global scale, Mr. Kapoor has a proven track record with the creation and successful exit of numerous complex, structured financial vehicles.
"Vinay is an extremely well-respected and trusted industry leader with great stature in the business community," said Srinivas Koneru, Chairman & CEO at Triterras. "Vinay's extensive experience in capital and financial markets makes him eminently qualified to lead our efforts. Triterras is on an exciting and pivotal journey as we deliver on our promise to expand access to trade and shape global development. Vinay will be a great complement to our executive team."
Vinay Kapoor stated, "I'm honored to join Triterras and be a part of the endeavor to meet the growing demand for financial and business services in the Middle East. The MENA region has always been a cornerstone of the global trade landscape and is in the midst of experiencing a moment of unprecedented growth. I'm very excited to be working with such talented and deeply engaged leadership."
Aside from being well-known as a seasoned banking professional, Mr. Kapoor has been an investor and board member on various economic empowerment projects, which includes the launch of Barclays "Smart Start" education program, a community investment initiative that builds financial capability within local communities. Mr. Kapoor had also implemented a program that specifically focuses on reaching individuals in the prison system. Since then, he has continued to support underserved groups by offering training and guidance on basic financial acumen.
Mr. Kapoor holds a Bachelor of Science, along with a Master of Science in Finance from the Jamnalal Bajaj Institute of Management Studies, University of Bombay. He will remain based out of Dubai, UAE.
About Triterras
Triterras is a global fintech company co-headquartered in Singapore and Dubai and leading innovator of inclusive finance solutions for the world's micro, small and medium enterprises (MSMEs). The company launched and operates Kratos™ a fintech platform which directly connects MSMEs with lenders online to source capital across commodity trading, supply chain, logistics, and ecommerce finance. For more information, please visit triterras.com or email us at contact@triterras.com.
Forward Looking Statements
This press release includes "forward-looking statements" within the meaning of the "safe harbor" provisions of the Private Securities Litigation Reform Act of 1995. The Company's actual results may differ from their expectations, estimates and projections and consequently, you should not rely on these forward-looking statements as predictions of future events. Words such as "expect," "estimate," "project," "budget," "forecast," "anticipate," "intend," "plan," "may," "will," "could," "should," "believe," "predict," "potential," "continue," and similar expressions are intended to identify such forward-looking statements. These forward-looking statements include, without limitation, the Company's expectations with respect to future performance and anticipated financial impacts. These forward-looking statements involve significant risks and uncertainties that could cause the actual results to differ materially from the expected results. Most of these factors are outside the Company's control and are difficult to predict. Factors that may cause such differences include, but are not limited to risks and uncertainties incorporated by reference under "Risk Factors" in the Company's Form 20-F (SEC File No. 001-39693) filed with the SEC on June 28, 2022 and in the Company's other filings with the SEC. The Company cautions that the foregoing factors are not exclusive. The Company cautions readers not to place undue reliance upon any forward-looking statements, which speak only as of the date made. The Company does not undertake or accept any obligation or undertaking to release publicly any updates or revisions to any forward-looking statements to reflect any change in its expectations or any change in events, conditions or circumstances on which any such statement is based.
Media Contact:
Gregory Papajohn, Office of Corporate Communications, Triterras, Inc.
Mobile: +1 (917) 287-3626
Email: press@triterras.com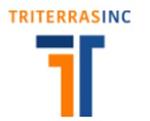 Source: Triterras, Inc.

Released October 2, 2023