Triterras Appoints New Vice President of Business Development
Former Foodics and Capillary Technologies executive Saurabh Arora joins Triterras, the company behind Kratos™—the blockchain-enabled digital trade finance platform for global MSMEs
SINGAPORE, July 31, 2023 (GLOBE NEWSWIRE) -- Triterras, Inc. ("Triterras" or the "Company"), a leading fintech company focused on digital trade and supply chain finance, today announced the appointment of Saurabh Arora as Vice President of Business Development. Mr. Arora will oversee the development of new, in-depth client, partner and ecosystem relationships for Triterras' services and support capabilities to further the global expansion of cross-border trade opportunities.
Mr. Arora has a solid track record of international work experience in B2B sales, partnerships and alliances across India, the Middle East and Africa. He has led business development efforts across a wide spectrum of customers from the Retail, Food & Beverage, Telecom, Government and Hospitality industries.
Prior to joining Triterras, Mr. Arora was the Director of Global Business Development for Foodics and held similar roles at Capillary Technologies, Cerebra Middle East FZCO and AMD. Mr. Arora is an Advisory Board member for the not-for-profit Dubai Restaurant Group.
"Saurabh is a well-respected and recognized leader in the micro, small and medium-sized enterprise sector whose new approaches will positively shape global development. His extensive expertise in bringing innovative solutions to MSMEs has transformed operating models for continuity, scalability and long-term growth," said Triterras Chief Commercial Officer, Ashish Srivastava.
Saurabh Arora stated, "I'm thrilled to be joining Triterras, especially at a time when there is such a huge focus on emerging markets in the drive toward broader financial inclusion. There's clearly an opportunity to boost economic growth and help narrow the financial gap that exists for the owners and operators of MSMEs, which represent about 90% of businesses and more than 50% of employment worldwide. It's exciting to work alongside the Triterras team to unify banks, fintechs, regulators and associations in this important mission."
Mr. Arora's appointment comes at a critical time, following the expansion of the enhanced version of Triterras' market-leading Kratos™ platform. The upgraded platform integrates unique solutions in risk management for credit and business to include Trade Finance, Trade Discovery, and Risk Management modules. Triterras also anticipates the expansion of its microfinancing offerings to include micro lending such as aggregator, e-commerce and point of sale (POS) financing.
Triterras has plans to announce other major platform enhancements to include collaborations with other technology vendors. The Company believes there is significant potential for further commercial partnerships with third-party lenders to deploy trade and supply chain finance capital to developing markets on the Kratos™ platform. It is also a priority of Triterras' to bring to market its powerful solution that can be sold on a white label basis to trade finance providers, such as regional banks.
About Triterras
Triterras is a global fintech company co-headquartered in Singapore and Dubai and leading innovator of inclusive finance solutions for the world's micro, small and medium enterprises (MSMEs). The Company launched and operates Kratos™—one of the world's largest digital financing platforms—to directly connect MSMEs with lenders online and source capital across commodity trading, supply chain, logistics, and ecommerce finance. For more information, please visit triterras.com or email us at contact@triterras.com
Forward Looking Statements
This press release includes "forward-looking statements" within the meaning of the "safe harbor" provisions of the Private Securities Litigation Reform Act of 1995. The Company's actual results may differ from their expectations, estimates and projections and consequently, you should not rely on these forward-looking statements as predictions of future events. Words such as "expect," "estimate," "project," "budget," "forecast," "anticipate," "intend," "plan," "may," "will," "could," "should," "believe," "predict," "potential," "continue," and similar expressions are intended to identify such forward-looking statements. These forward-looking statements include, without limitation, the Company's expectations with respect to future performance and anticipated financial impacts. These forward-looking statements involve significant risks and uncertainties that could cause the actual results to differ materially from the expected results. Most of these factors are outside the Company's control and are difficult to predict. Factors that may cause such differences include, but are not limited to risks and uncertainties incorporated by reference under "Risk Factors" in the Company's Form 20-F (SEC File No. 001-39693) filed with the SEC on June 28, 2022 and in the Company's other filings with the SEC. The Company cautions that the foregoing factors are not exclusive. The Company cautions readers not to place undue reliance upon any forward-looking statements, which speak only as of the date made. The Company does not undertake or accept any obligation or undertaking to release publicly any updates or revisions to any forward-looking statements to reflect any change in its expectations or any change in events, conditions or circumstances on which any such statement is based.
Media Contacts:
Gregory Papajohn, Office of Corporate Communications, Triterras, Inc.
Mobile: +1 (917) 287-3626
Email: press@triterras.com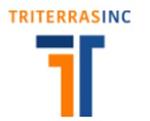 Source: Triterras, Inc.

Released July 31, 2023