Triterras Provides Update on Filing of Form 15 to Voluntarily Deregister and Suspend SEC Reporting Obligations
SINGAPORE, July 12, 2023 (GLOBE NEWSWIRE) -- Triterras, Inc. (OTC Expert Market: TRIRF) (the "Company" or "Triterras"), a leading fintech company focused on trade and trade finance, is providing this update on recent Company events and filings:

On June 27, 2023, Triterras voluntarily filed a Form 15 with the United States Securities and Exchange Commission (the "SEC") to deregister and suspend Triterras' reporting obligations under Section 13(a) and Section 15(d) of the Securities Exchange Act of 1934, as amended (the "Exchange Act").
The Company's Board of Directors formed a Special Committee, comprised of independent directors ("Special Committee"), to review and consider a number of factors, including the possible effects on the liquidity of trading in the Company's securities, the low probability of re-listing of the Company's securities on a national securities exchange (the Company's securities having been delisted on the NASDAQ exchange effective on, and since, February 3, 2022), the consequential effects on the Company's ability to raise capital in the public market and the expected reduction in Company operating expenses as a result of eliminating public reporting.
The Board made the decision to deregister under the provisions of the Exchange Act following the Special Committee's review and analysis of factors, including the Company's ongoing delisted status, legal, administrative, and additional insurance and accounting costs associated with being a public reporting company. The Board determined that deregistering and thereby suspending the Company's reporting obligations will allow the Company to focus more resources on its continued pursuit to streamline operations and execute on its operating plans.
The Company may provide to the public, where appropriate, press releases regarding Company developments. However, the Company will be unable to respond to individual shareholder's enquiries via the telephone, mail, or e-mail.
Concurrent with the joint filing of Schedule 13D amendment by Board members Messrs. Koneru and Maurer on June 12, 2023, the Special Committee has also been tasked with evaluating a potential strategic alternative as disclosed therein.
About Triterras
Triterras is a global fintech company co-headquartered in Singapore and Dubai and a leading innovator of inclusive finance solutions for the world's micro, small and medium enterprises ("MSMEs"). The Company launched and operates Kratos™—one of the world's pioneer blockchain digital financing platforms—to directly connect MSMEs with lenders online and source capital across commodity trading, supply chain, logistics, and ecommerce finance.
Forward-Looking Statements
This press release includes "forward-looking statements" within the meaning of the "safe harbor" provisions of the Private Securities Litigation Reform Act of 1995. The Company's actual results may differ from their expectations, estimates and projections and consequently, you should not rely on these forward-looking statements as predictions of future events. Words such as "expect," "estimate," "project," "budget," "forecast," "anticipate," "intend," "plan," "may," "will," "could," "should," "believe," "predict," "potential," "continue," and similar expressions are intended to identify such forward-looking statements. These forward-looking statements include, without limitation, the Company's expectations with respect to future performance and anticipated financial impacts. These forward-looking statements involve significant risks and uncertainties that could cause the actual results to differ materially from the expected results. Most of these factors are outside the Company's control and are difficult to predict. Factors that may cause such differences include, but are not limited to risks and uncertainties incorporated by reference under "Risk Factors" in the Company's Form 20-F (SEC File No. 001-39693) filed with the SEC on June 28, 2022 and in the Company's other filings with the SEC. The Company cautions that the foregoing factors are not exclusive. The Company cautions readers not to place undue reliance upon any forward-looking statements, which speak only as of the date made. The Company does not undertake or accept any obligation or undertaking to release publicly any updates or revisions to any forward-looking statements to reflect any change in its expectations or any change in events, conditions or circumstances on which any such statement is based.

For more information, please visit triterras.com or email us at contact@triterras.com.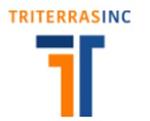 Source: Triterras, Inc.

Released July 12, 2023