Digital Trade and Supply Chain Finance Provider Appoints Marina Narganes to Leadership Team
Industry expert joins as Triterras continues to scale its Supply Chain Finance & Working Capital Solutions
SINGAPORE, June 05, 2023 (GLOBE NEWSWIRE) -- Triterras Inc. (OTC Expert Market: TRIRF), a leading fintech company focused on trade and trade finance, announces the appointment of Marina Narganes as Head of Distribution & Sales Strategy. Ms. Narganes will provide leadership in assisting institutional investors in their endeavor to deploy capital in support of cross-border trade opportunities.

Ms. Narganes brings 20 years of sales experience to the C-suite. She has deep industry knowledge covering B2B working capital, trade finance, lending, corporate retirement benefits, investments and advisory services. Prior to joining Triterras, Ms. Narganes was the Director of Origination with Demica, a global fintech offering trade finance solutions to banks and corporates. She was responsible for origination and distribution in North America. Before that, Ms. Narganes worked at LSQ, MassMutual and John Hancock Life Insurance Companies.
"We are thrilled to have someone with Marina's experience join our leadership team," said Srinivas Koneru, Chairman & CEO at Triterras. "Marina's proven success in generating billions in new deal flows and her finesse in helping businesses save, maximize, redeploy and invest hundreds of millions (USD) will reinforce Triterras' capabilities to bring cross-border lending to scale."
Marina Narganes stated, "I'm honored to join Triterras and be a part of the technology evolution that will bring innovative financing solutions to the micro, small, and medium-sized enterprises (MSMEs)—the backbone of societies everywhere. I'm excited to collaborate with potential funders to improve access in the business environment that will enable trader growth and profitability."
Ms. Narganes' appointment comes at a critical time, following the expansion of Triterras' market-leading Kratos platform. Through its Blockchain-enabled global trade finance solutions, Triterras' origination team manages a robust pipeline of high-quality lending opportunities beyond a single geographic market. Additionally, there has been further development of Triterras' service and support capabilities to facilitate third party lenders.
About Triterras  
Triterras is a global fintech company co-headquartered in Singapore and Dubai and leading innovator of inclusive finance solutions for the world's micro, small and medium enterprises (MSMEs). The company launched and operates Kratos™—one of the world's largest digital financing platforms—to directly connect MSMEs with lenders online and source capital across commodity trading, supply chain, logistics, and ecommerce finance. For more information, please visit triterras.com or email us at contact@triterras.com.
Investor Relations Contacts:
Triterras Inc.
Email: ir@triterras.com
Gateway Investor Relations
Matt Glover
(949) 574-3860
TRIT@gatewayir.com

Media Contacts:
Gregory Papajohn, Office of Corporate Communications, Triterras, Inc.
Mobile: +1 (917) 287-3626
Email: press@triterras.com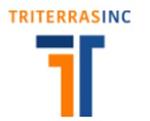 Source: Triterras, Inc.

Released June 5, 2023